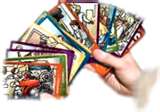 INSPIRATIONAL, ACCURATE & SENSITIVE TAROT READINGS
In depth reading £30.00. (45 mins to an hour)
The Tarot is a picture book, let's open it and take a look.
A deck of cards that tells a story, reveals your life in all its glory
Cards combine to show the way, lighting up a better way.
If you seek answers, here's the key. Have a therapeutic reading with me.



Therapeutic & Spiritual Tarot. My role is to empower you. Many readers do very well financially by creating a dependency on readings to run your life. Personally, I don't believe this is good practice. Like any other therapy, when worked with integrity, the goal is to enable the client to source their own strength and confidence to determine what is right for them The Tarot is about a journey of self development and growth from birth with the Fool who begins the journey to the World as we complete one of the many cycles in life. There is nothing sinister about it as we are all on this journey of learning and self-awareness and the Tarot can reveal what is happening in life along with outcomes, but with a deeper more practical way of seeing more clearly how you may be able to effect positive change. I share my other skills to help you make changes that might enhance your situation and life. I also understand that it can be difficult to make certain adjustments. My purpose, apart from giving you a good reading is to help you to heal and feel better about yourself. If you are feeling at a crossroads in your life and are unsure of the future, a reading can help as a useful guide and bring new clarity and direction. Through the cards we will examine what is happening in your life and how best you might move forward or make sound choices. As the cards are laid out they begin to reveal what has been, is, and is likely to be going on for you. This exposes any problems and difficulties and how you might overcome them.

Before you come for the indepth reading, I lay out six cards and a rune. The outcome of this small sample is astonishingly accurate and you will be amazed at what transpires before I even meet you.

Need quick answers? Want clarification and direction? Then book a reading today. click here to e mail me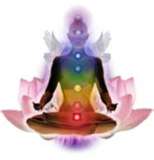 Some people fear what they may learn from the reading or feel disconcerted by some of the images. The deck of cards I chose to work with is very gentle with no alarming pictures. As a qualified therapist, my only aim is to help you, so there would be no need to fear a reading from me: it will likely be a very healing experience for you.


As a spiritual consultant, my intuitive claircognisant guidance and professional counselling skills combine to bring you the valuable information you seek.