Welcome - I'm Lesley. With the world in crisis, many of us are feeling the effects of anxiety and stress. Often there is nowhere to take those confused feelings so I'm here to help by offering a holistic lifeline that gets to root causes quickly and naturally: synchronising mind, body, spirit, emotions and energy addressing all the parts of you that need to come into alignment AND without causing dependency or addiction.
Maximise your wellbeing and start your healing journey today with Reiki counselling or accurate readings. Try Reiki to relieve stress, help your body to heal, and experience its non-invasive energy balance and relaxation and so much more. Or a reading can give you amazing accurate guidance. Let me support you. So let's chat....

Session cost £30.00 per session (one hour). Appointments available between 9 and 4pm including weekends and Bank Holidays. Based in Stevenage: text or call for fast response: 07931 247229. Click here to e mail me. Member of UKRF and CNHC to uphold professional Reiki standards. Your privacy and my transparency and ethics are vitally important. Click here for more about me & free downloads

Why Choose Me? Professional with over 25 years experience, I work with empathy and honesty, supporting you to make choices that are right for you and enhance your life. My personal quest and curiosity to understand how we each 'tick' and who we really are has created a holistic blend of therapies embracing your uniqueness and the mind body energy synergy. Going the extra mile is standard and I won't 'trap' you into prolonged therapy.

Safe face-to-face consultations for the discerning or vulnerable - the way to deliver therapy and support. Although there is no longer a Government directive regarding Covid, as a responsible healthcare provider I wear a mask in session and request you to wear a well-fitting mask throughout. I also implement stringent cleaning protocols.




Click Here for What You Can Expect From Me
Most of us live with fear and stressors, more now since the pandemic. Research indicates that stress depresses the immune system which then releases unhelpful chemicals so creating a strong robust immune system is vital. Your natural state is one of wholeness and wellness: it is time to reconnect with that. Allow your body/mind/spirit and energy to access its strength allowing Reiki or counselling to boost your innate healing ability. Sometimes, benefits are felt after only one session!). Having confidential space to offload is therapeutic and I am confident Reiki, counselling or a therapeutic reading will result in positive change. More about Reiki here


Reiki was recently elegantly described as part of bioenergetic healing: as (to quote Dr Shamini Jain) channelling currents of compassion to create a healing result". Reiki has so many other names these days too - bioenergetic or quantum healing to name but two. You are the architect of your life, but whose blueprint are you building on? Compassionate presence of the therapist creates a healing environment enabling exploration of healthier beliefs to replace the old, recognising disempowering beliefs and their negative effects on your life and body. Reiki counselling helps unlock the door, introducing you to healthier ways of creating and unifying the mental, spiritual, emotional and physical.


MY REIKI SKILLS CAN AID IN MANY WAYS
Reiki ( Luton Stevenage, St.Albans and Herts). I am based in Stevenage. We will all experience Reiki differently, as each person and life is unique, however people do benefit from taking time out, where muscle tension relaxes enabling the body to heal itself whilst allowing you to feel more peaceful. The restorative quality of Reiki makes a difference, supporting the medical model by creating space for healing to occur. When your energy centres are balanced, you become a walking rainbow. Sceptical about what you can't see or make sense of? You can't see microvawes, T.V, radio or mobile waves - but you will 'feel' the quality of Reiki energy. Click here to understand the importance of Chakra health
Counselling Counselling is a healing skill of listening and communicating, where you will be supported and assisted toward releasing issues that hold you back. Remember, it is the quality of the professional and the rapport created that effects positive outcomes. Whatever you require, I will do my best to help you find a solution and feel better. If I don't feel I have the answer, I will help guide you to alternatives. click here for more about counselling

Therapeutic Tarot Readings This is more of a psychological & instructive form of reading as well as being spiritual. The information from the sensitive Tarot deck is incredibly accurate and provides a tool for fast insight, clarification & guidance when you need it most. My therapist qualifications as a counsellor enable me to offer you the empathy and understanding that you will find supportive and is sometimes missing from readers. I do have many testimonials from people who have found that their lives have been enhanced by what I can offer. click here for more about readings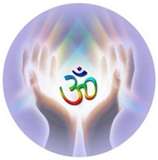 EASY TO LOCATE WITH GOOD BUS SERVICES
I am happy to answer your questions, and your contact does not oblige you in any way. I am based in the Bedwell area of Stevenage: easy to locate and park or bus. I am in easy reach of Luton, Hitchin, St.Albans, Welwyn Garden City and surrounding areas. A no obligation call or text will advise you of effective solutions to life's problems and stresses and get you back on track.

Back to top of page

Find me in Google under Counsellor Stevenage, Counselling St Albans, Reiki Luton and other searches.

I belong to the UK Reiki Federation and CNHC to support good practice in Reiki, Luton, St. Albans and surrounding areas.




Reiki Luton Counsellor Stevenage Counselling St Albans
Reiki Luton Counsellor Stevenage Counselling St Albans